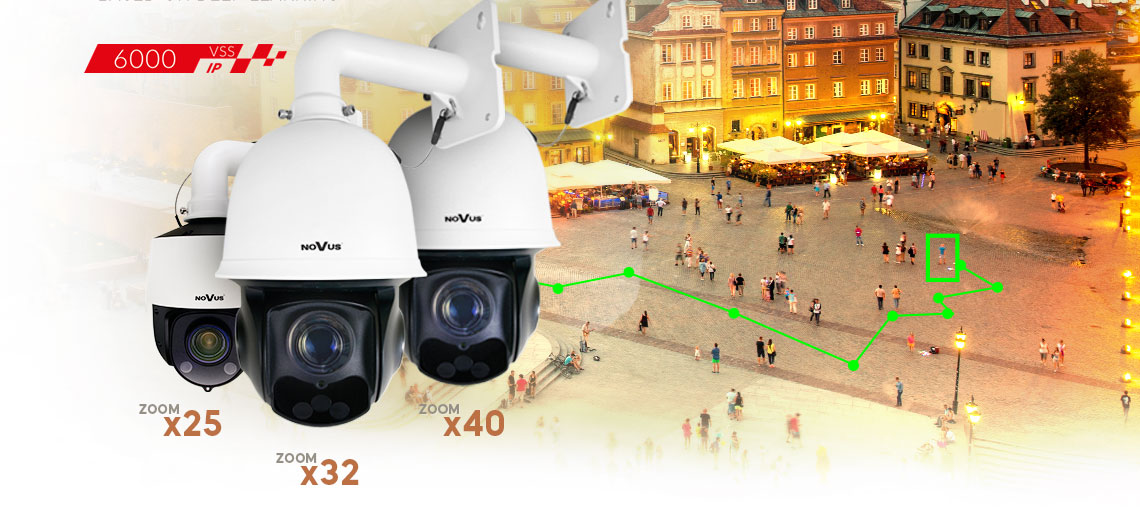 CLASSIFICATION AND AUTOTRACKING OF THE SELECTED OBJECT
Camera classify and is able to autotrack selected type of object: person, bike/motorbike, car. Tracking can be triggered by zone entrance or line crossing of chosen object type.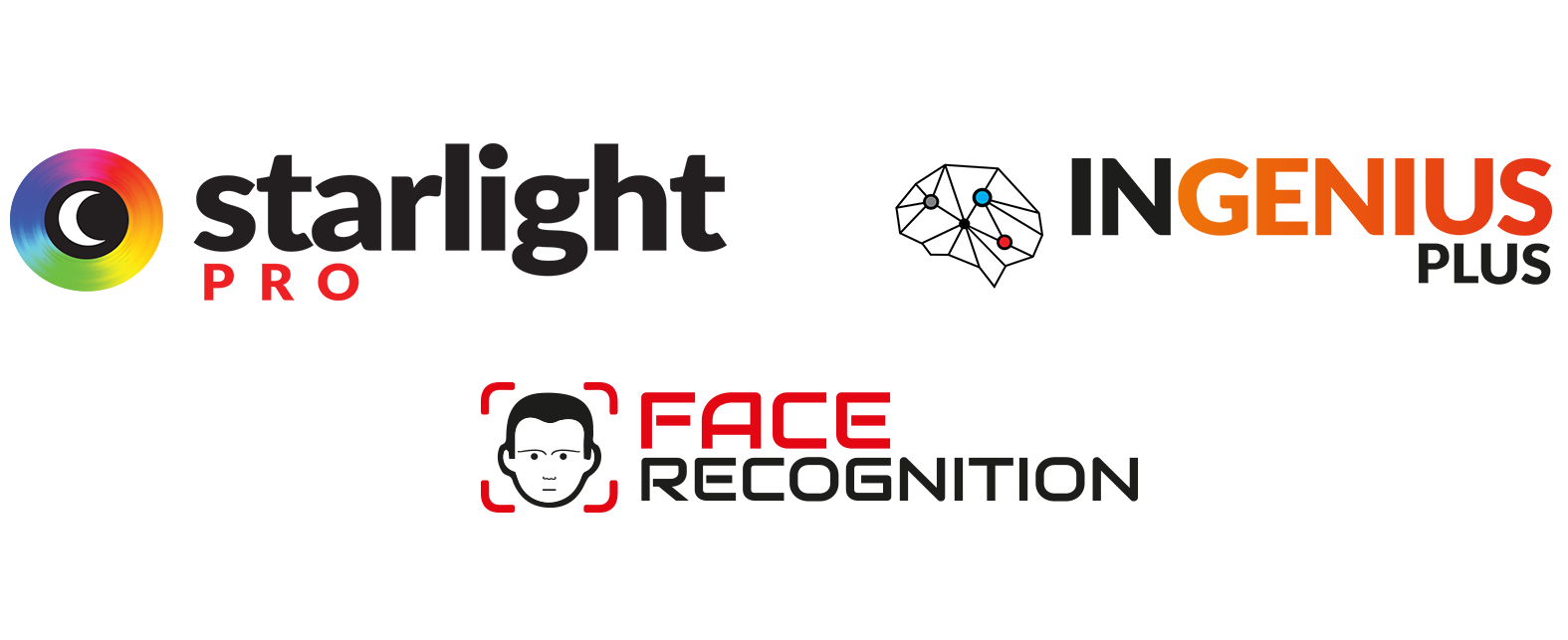 INGENIUS PLUS - OBJECT CLASSIFICATION
INGENIUS PLUS - a new generation of intelligent image analysis based on Deep Learning. The algorithm used allows the camera to recognize the shape of a human, a car and bike/motorcycle, even as small as 1% of the stage. The efficiency of the analysis methods used allows simultaneous classify and monitoring of up to 32 objects of different types.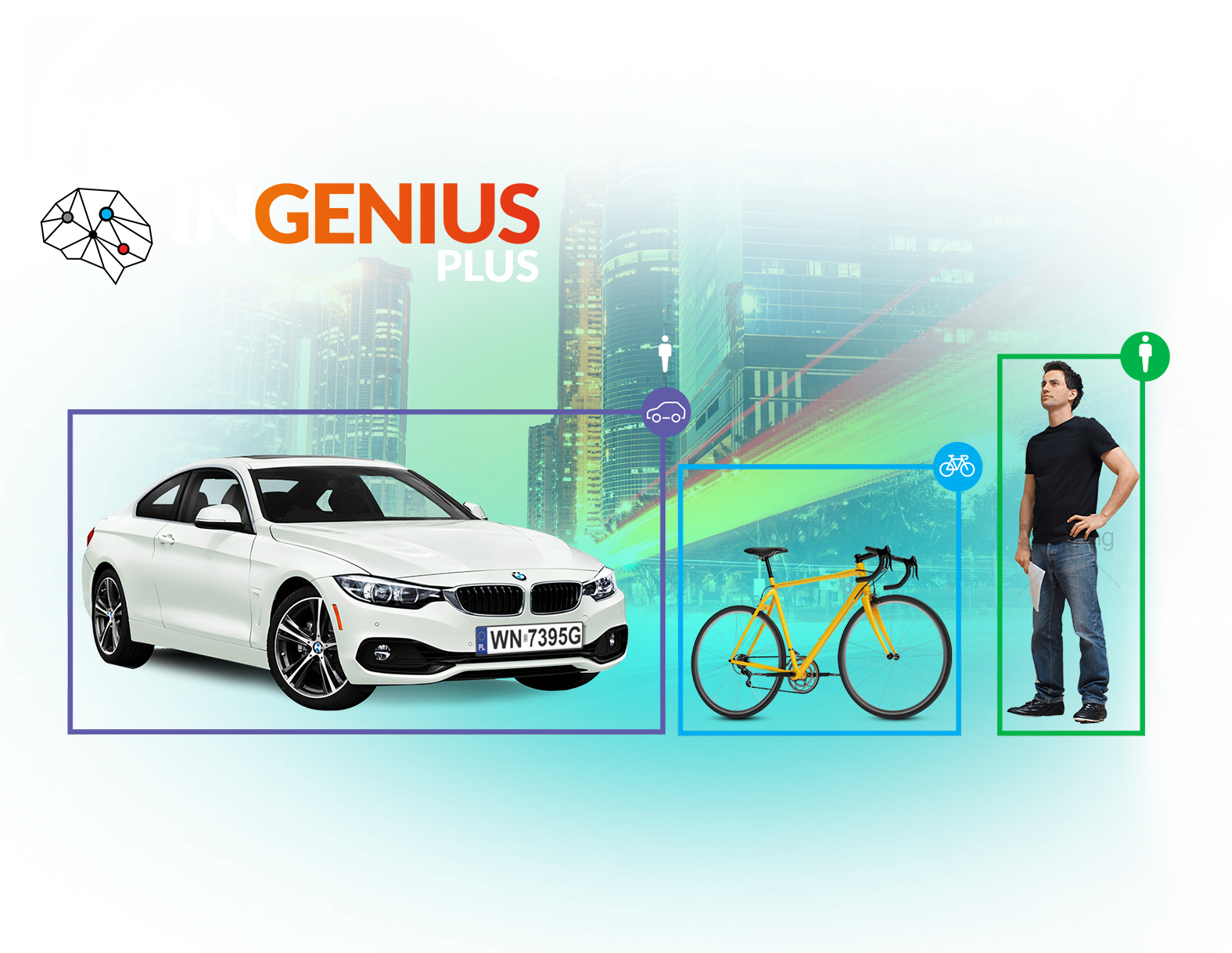 INGENIUS PLUS - AUTONOMOUS FACE RECOGNITION AND COMPARISON
Image analysis function based on Deep Learning, allowing to recognize the faces of people in the detection zone. The camera, thanks to the appropriate algorithms and the built-in face database, is able to compare the recognized face with the database and trigger a programmed reaction.
HOW DOES IT WORK
VISIT OUR YOUTUBE CHANNEL